Solomon Group Supporting Youth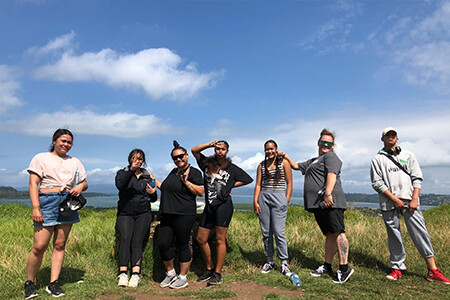 Tupu Aotearoa
Supporting Pasifika
Youth Clients Getting Active
Our Youth Services team, along with several youth clients we support headed up Mangere mountain recently to grab some exercise and fresh air. A common goal with our youth is a keen interest in being more active. What better way, then joining in with others for a walk enjoying what NZ has to offer.
This day out also helped to walk off all that Christmas and New Year kai consumed over the festive season.
If you or someone you know is need need of support, take a look at our Youth Services.
At Solomon Group, we offer youth support, one-to-one attention, mentoring and plenty of help and coaching. We're your main point of contact for working out what you'll do when you leave school.
He kai kei aku ringa. Through resilience, perseverance and self-determination we will achieve our goals.