Meet Our Founders
Frank (Ngāti Porou, Ngāti Kahu ki Whangaroa) and Judy Solomon are the founding Directors of Solomon Group.
Frank and Judy met at Primary Teachers Training College and spent twenty-five years in mainstream education, Frank becoming the Principal at Waiheke High School and Rotorua Lakes High School.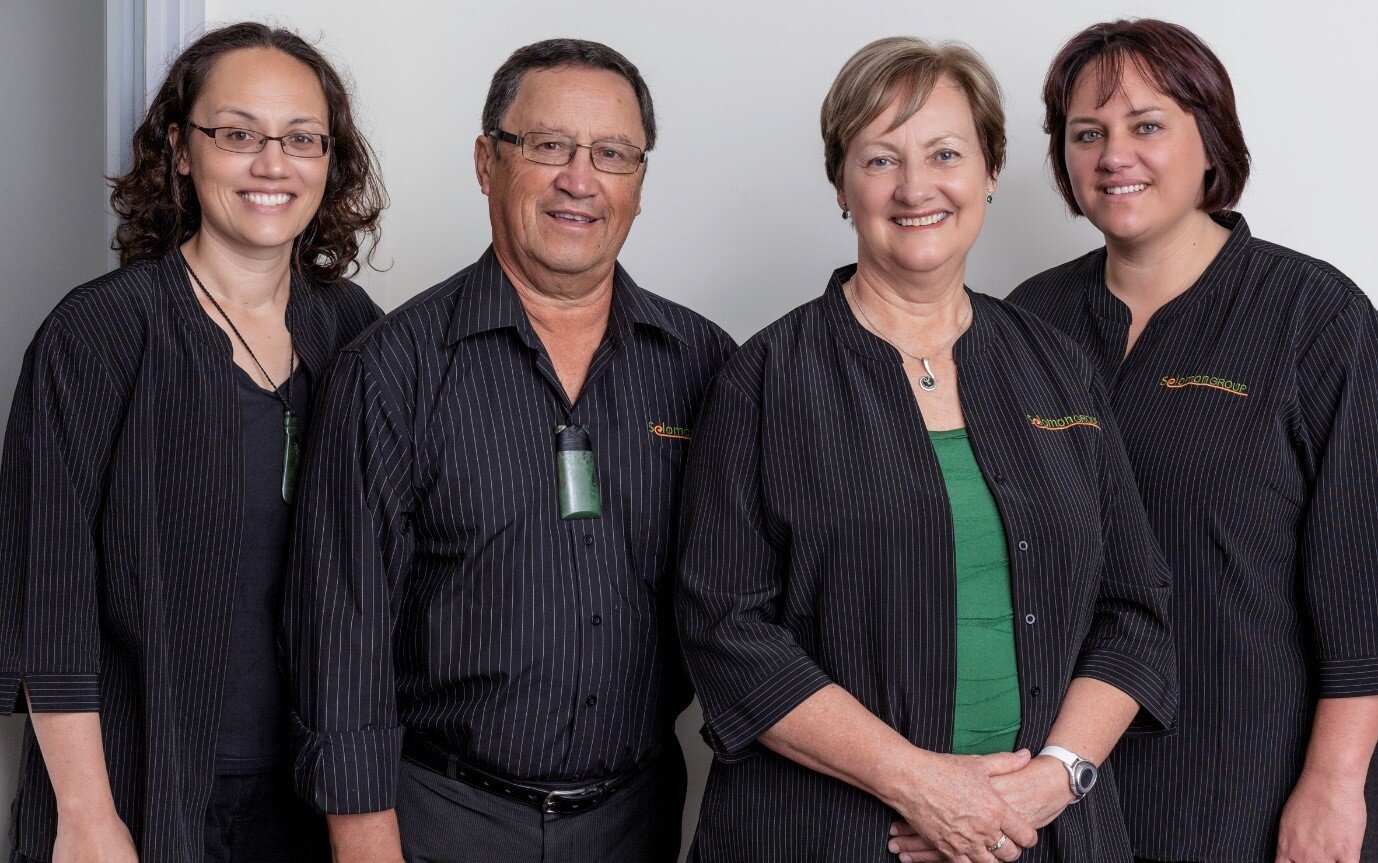 Frank and Judy Solomon became disillusioned by the large numbers of Māori and Pasifika students who failed in the traditional learning environment because their needs were not being met.
So, in 2000 they set up a Private Training Establishment to provide a second chance for adults to succeed in a learning environment which was based on:
A focus on meeting the needs of the individual. "Each individual has worth, dignity and is unique".

A welcoming, inclusive cultural environment based on Māori Kaupapa wherein all are part of the whānau. This focus on the importance of culture resonates with all cultural groups attending Solomon Group courses.

Four rules provide the framework of operation which all staff and students alike, adhere to – Positivity, Respect (of self, others and property), No put-downs, Commitment.

Teaching styles match with the learning styles of the students. There is a focus on practical, fun activities to encourage a love of learning. The holistic curriculum reflects and relates to the lives of our learners. Setting goals and expanding horizons for themselves and their whānau is valued.

Recruitment of staff places a major focus on their demonstrated empathy and a willingness to embrace this kaupapa and environment. Skills can be taught, empathy is innate. New clients who have had negative experiences in education "don't care how much you know until they know how much you care."
To this day Solomon Group continue to provide this type of supportive learning environment. For more information on our Mission and Values click here.