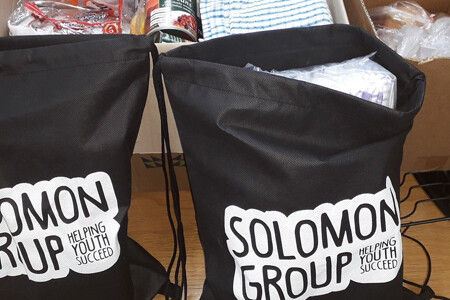 Tupu Aotearoa
Supporting Pasifika
Partnership Housing Those In Need
With more people needing our support than ever before we were grateful to have the opportunity to partner with Monte Cecilia Housing Trust in providing homes for 8 young people that our services support.
With community and like-minded organisations pulling together we are able to make a considerable impact on the lives of those we support, and more importantly in this case, give them a safe and warm place to lay their heads. Our youth coaches took the time to create welcome packs to help those moving into the housing feel at home and settled with a few essentials.
One couple in particular have been in emergency housing for an entire year, and thankfully we now have them in their Monte Cecilia transitional home. As an organisation, we put together a welcome pack, which included a box of food, tea, coffee, cereal, porridge oats, toothbrushes, tins of food, shampoo, conditioner, cleaning products and so much more.
In delivering the welcome pack to this couple they were extremely grateful and could not wait to give us a tour of their new home.