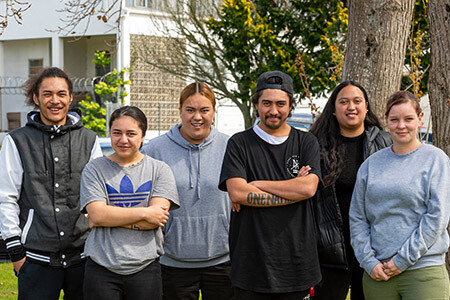 Tupu Aotearoa
Supporting Pasifika
Infrastructure training expanded to the Bay of Plenty
Following successful employment outcomes at sister campuses we are excited to now offer our hands-on Infrastructure training in Rotorua.
Here at Solomon Group training for employment is at the forefront of everything that we do. Our Infrastructure (Roading & Earthworks) programme is tailored to set our graduates up with gainful employment in the booming Infrastructure/Construction industry which is rapidly growing in the Bay of Plenty.
"Our Tauira are really keen to get work. There is a real buzz around campus with the news of this new programme, as locals are looking for pathways into this sector". Jenny Thompson – Site Manager Rotorua.
"In recent months, our Employment Navigators have been getting requests from local employers for trained staff in this sector. We're excited to now have this programme available to fulfil this need and in turn service the needs of our local communities looking for new employment prospects". Nunia Halalilo – Director of Employment.
If you or someone you know are interested in this programme, check out our Rotorua Infrastructure Page.