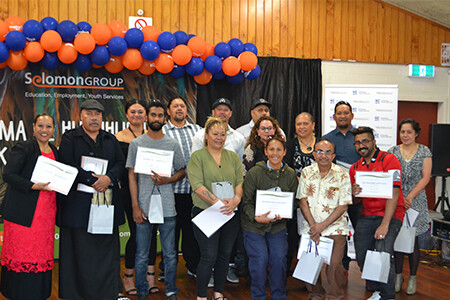 Tupu Aotearoa
Supporting Pasifika
Night Trucking Classes A Hit
We are delighted to be celebrating our first graduating class for our Night Trucking Programme.
After much research we developed this new programme to help bridge the gap by giving students the literacy support they need to achieve their goals – specifically to gain their class 2 learner's licence, the first step on the journey to becoming a truck driver. The class 2 learner's test is very theory-based which can be a huge obstacle for many people.
A recent article published in NZ Trucking Magazine showcases how the training came about and the industry need for training of this nature.
Click here to read the recent article in full.