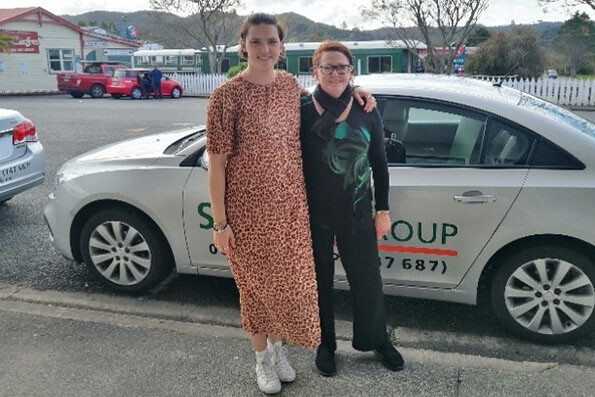 Maree Kilkolly (Solomon Group Northland Site Manager) with the Period Place co-founder and CEO Danika Revell
Tupu Aotearoa
Supporting Pasifika
Solomon Group collaboration with The Period Place
Solomon Group Northland has joined up with the Period Place, who's goal is to eliminate period poverty for Aotearoa by 2030.
Periods are not a choice, and everyone who gets a period deserves to be able to manage it in the way they want to!
Survey's showed that 12% of year 9 – 13 students, who had their period reported having difficulty getting period products due to cost, so avoided school each month. The stories are endless.
The Solomon Group are doing our part in supporting Period Place to tackle this issue. Let's work together to eliminate period poverty.
If you are in Kaikohe, the next time you head along to the warehouse keep an eye out for the donation box and gift new period products for those in need.