Community Hauora
FREE COURSE
(Community Health & Wellbeing)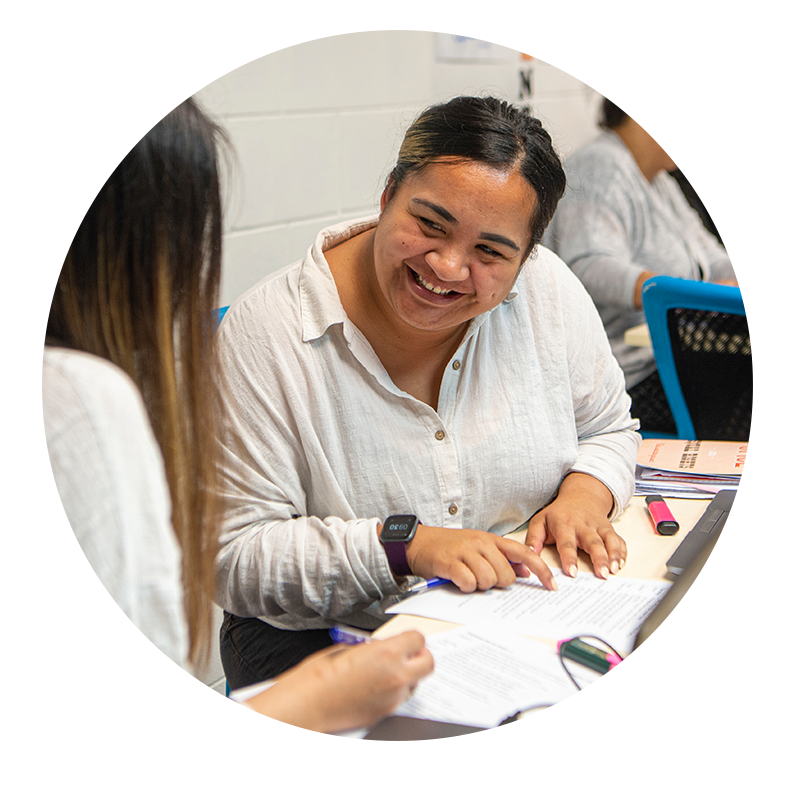 Does your heart lie in supporting your community?
Gain an understanding of hauora principles and learn valuable techniques for supporting those around you.
Calling all community-minded volunteers and those wanting to do more for people around them, this course is for you.
*Course subject to NZQA Approval
LOCATION:
Manurewa, Auckland
Kaikohe, Northland

What you will learn:
Drawing on the framework of Te Whare Tapa Whā students explore the key factors influencing the holistic wellbeing of individuals, families/whānau/aiga and communities.

Gain the skills to support others along with an understanding of community resources available that provide culturally safe health or wellbeing support.
You will learn how to work within your community, support health and wellbeing in others and facilitate cultural and health centered activities and events.
What you will get:
CV and job search support
New Zealand Certificate in Health & Wellbeing Level 2 upon completion. 40 NZQA Credits.
Eligibility Criteria:
Must be a New Zealand Citizen or Permanent Resident

Must be 16 years or older

Must have basic English skills
You may be able to train while you receive your benefit. Please check with your case manager before you enrol with us. Interested?
Get in touch here or call us on 0800 747 687